For all of our users who are interested in batch downloading or scheduled Usenet download automation, please stand up and take notice because NZBGet 14 has finally arrived. NZBGet is light weight NZB downloader demon that requires very little system resources to run and can be run on many platforms and devices from a PC or a Mac, to a NAS box or even a Raspberry Pi. NZBGet is a great alternative to SABNZBd and best of all, it is open source.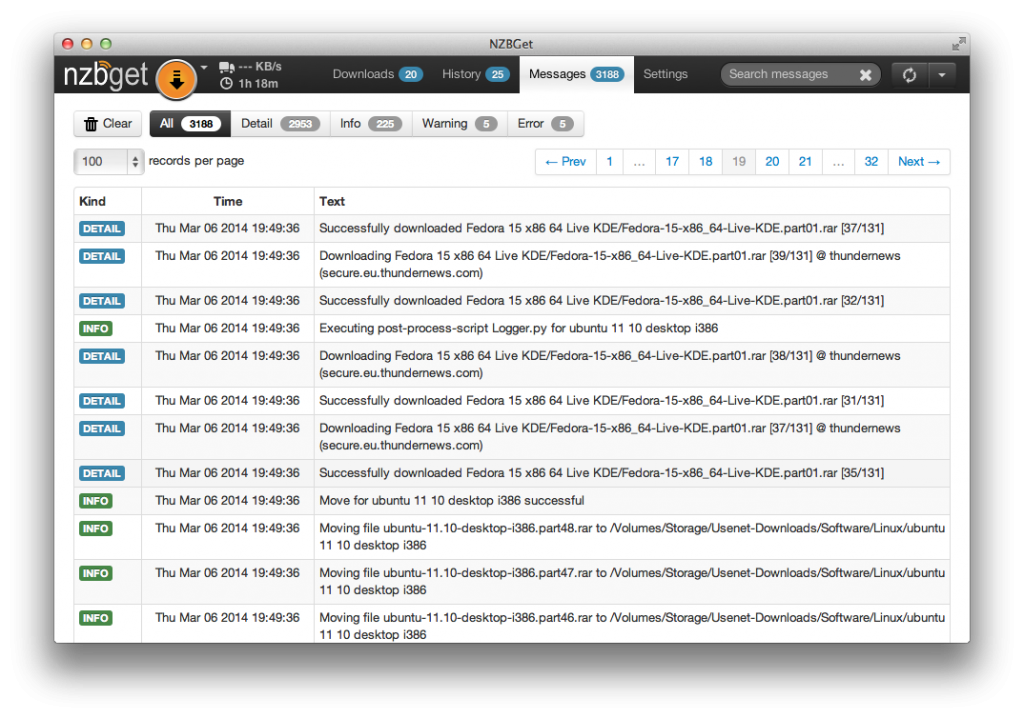 NZBGet's big features include file name repair of obfuscated file names using the par files (done in seconds), RSS feed reader automation, multi-server support and management and automatic file repair and extraction. NZB get is also capable of running post processing scripts for file renaming, moving etc. The new version includes many improvements and fixes. For a full list, check out the release notes.
To start using NZBGet, download it here.
If you enjoy using NZBGet, please support this open source project by donating here.