Free, Fast and Easy Global Search Helps You Find Exactly What You're Looking For
The Usenet is stacked with so much client produced substance, it might appear to be overwhelming at times to find exactly what you're looking for.  One of the best benefits of using Usenetserver is Global Search transforms how you search through over 111,000 newsgroups.
Usenetserver's Global Search makes the Usenet more user-friendly, making things simple to find. It also permits our clients to rapidly and effortlessly scan the newsgroups for articles that match their search keyword criteria, select the desired results and create a custom NZB file to download the articles.
With Global Search, you can additionally channel articles by post age, post date and poster name. Usenetserver's Global Search is accessible for all Usenetserver subscribers. Global Search makes searching the Usenet a truly enjoyable experience.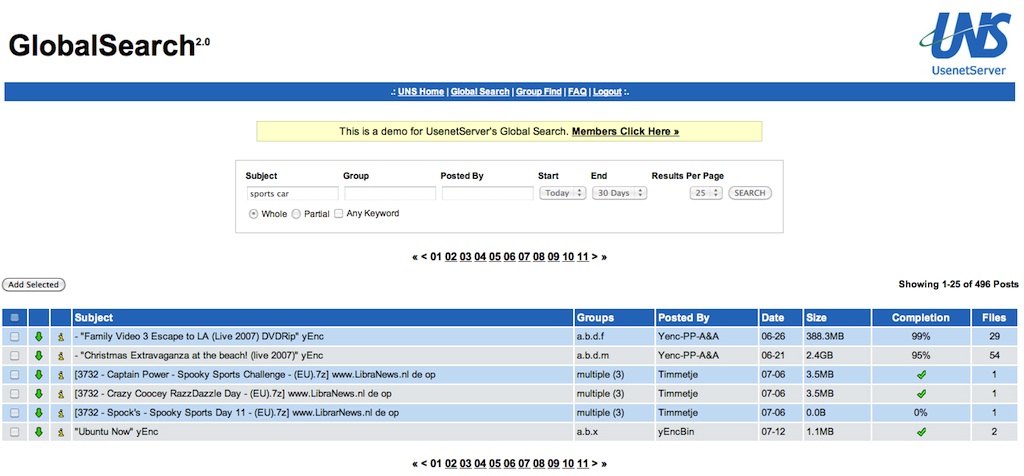 Sign up today to check out Global Search and to get these other amazing features:
Unlimited Access
Uncapped Speed
Encrypted SSL
1904 Days Retention
20 Connections
99%+ Completion
24/7/365 Support