UsenetServer Referral Program
Refer Your Friends to UNS
Earn a $10 credit on your UNS bill by referring others to UNS. No paper work to complete, no minimums. Your customer ID will allow others to sign-up with their account of choice, and you will receive credit.
All active customers are eligible
Earn a one time $10.00 credit for every monthly or three month account you refer.
Credit will be automatically be applied to your account after the referred account is active for 90 consecutive days.
Credits will be applied to invoices only. No cash payments will be made.
Start Earning Your Referral Credits Today!!!
Locate your Customer ID... Login to your account (click here) and find your customer ID on the top of your Account Overview.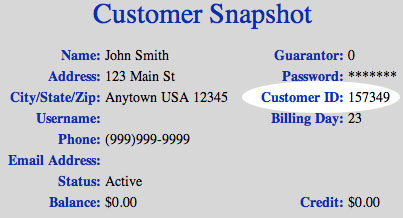 Give your ID as a reference...
Tell people to enter in your ID on the at the bottom of sign-up page. ...or...
Give people a URL like https://accounts.usenetserver.com/register/signup.php?refer=157394 (change 157394 to your customer ID). If the referral signs up, you get credit.
Affiliate Option
Become a UNS affiliate and earn a monthly commission on every person that signs up! If you would like to be a UNS affiliate all you have to do is signup as a member of Usenet Junction and earn a monthly commission on every person that signs up! Join Usenet Junction - The Usenet's #1 Affiliate Program - Start earning money today! Learn More or Signup Now!